Heel or ankle pain?  Bunions or other foot problems?
Schedule an Appointment now with Dr. Howard Burkett.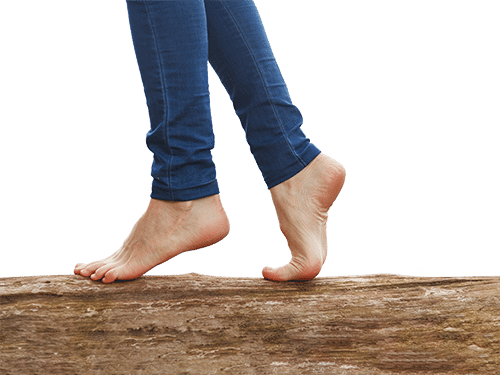 Our Mission is to Get You Back on Your Feet
The primary goal of our office is to provide complete effective relief of the many ailments related to foot care. Dr. Burkett is committed to highly ethical and personalized treatment in a caring environment. Our office will provide the best conservative and surgical treatments for your medical needs. Whether it is keeping you on your feet; on the job or maintaining exercise and daily activities, we will do our best to guide you through a rapid recovery. With Dr. Burkett, your feet are in excellent hands!
The goal of our web site is to provide you an extension of our care. As you navigate our web site you will find information about podiatry and specific treatments available. This is an overview of our practice that details the doctor; staff; insurance; maps; directions; and contact information.
As a licensed podiatrist in Carlisle, PA we believe our patients deserve to have the information needed to make good choices about their foot and ankle care. Our goal is to educate each patient and begin a relevant treatment program with the highest quality of care available. Whatever your foot and ankle trouble, we'll work together to find the answers that will comfort you and bring you relief.
We take pride in providing you with a comfortable office experience. Our qualified staff is friendly and will ensure a pleasant visit.
Dr. Burkett enjoys the evaluation and treatment of all injuries to the foot, and is comfortable treating patients of all ages. He enjoys the entire scope of Podiatric Medicine from the evaluation and treatment of Pediatric foot conditions such as symptomatic flat feet, warts, ingrown nails, and heel pain to the evaluation and treatment of adult foot pathology such as arthritis., tendinitis, diabetic foot care, foot trauma, plantar fasciitis, bunions; hammertoes and fracture management.
When filling out the information below, be sure to include your requested appointment date(s) and times.

Since completing his surgical residency in Chicago, Illinois in 1990, Dr. Burkett has been practicing Podiatric Medicine in the Carlisle area. Dr. Burkett takes tremendous pride in his reputation for practicing sound medicine along with compassion for each patient.
Dr. Burkett is on staff with UPMC Pinnacle; Geisinger Holy Spirit and the OSI Surgery Center. We are also equipped to perform minor procedures in the local office.