Dr. Burkett enjoys the evaluation and treatment of all injuries to the foot, and is comfortable treating patients of all ages. He enjoys the entire scope of Podiatric Medicine from the evaluation and treatment of Pediatric foot conditions such as symptomatic flat feet, warts, ingrown nails, and heel pain to the evaluation and treatment of adult foot pathology such as arthritis., tendinitis, diabetic foot care, foot trauma, plantar fasciitis, bunions; hammertoes and fracture management.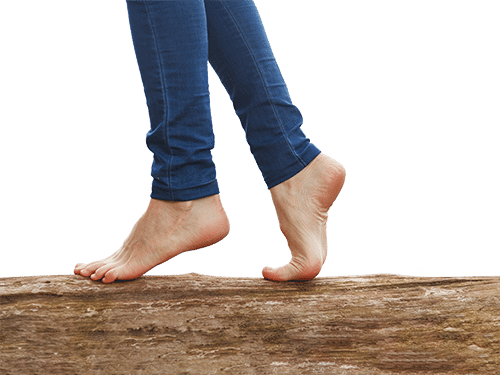 Diplomate, American Board of Podiatric Surgery 1995
Board Certified in Foot Surgery
American Board of Foot and Ankle Surgery
Fellow, American Professional Wound Care Association
Since completing his surgical residency in Chicago, Illinois in 1990, Dr. Burkett has been practicing Podiatric Medicine in the Carlisle area. Dr. Burkett takes tremendous pride in his reputation for practicing sound medicine along with compassion for each patient.
Dr. Burkett is on staff with UPMC Pinnacle; Geisinger Holy Spirit and the OSI Surgery Center. We are also equipped to perform minor procedures in the local office.
Post Graduate Training:
Lincoln West Hospital Chicago, IL 1988-1990- completed a comprehensive and advanced surgical residency program for the reconstruction of the foot and ankle.
Professional:
The William M. Scholl College of Podiatric Medicine, Chicago, IL 1984-1988
Doctor of Podiatric Medicine, Cum Laude
Internship:
Cook County Medical Center Chicago, IL; Fifth Avenue Medical Center Seattle, WA- extensive medical and surgical rotations.
Hospital Affiliations Include: 
PENN STATE HEALTH-HAMPDEN MEDICAL CENTER AND HOLY SPIRIT MEDICAL CENTER
UPMC CARLISLE
OSI SURGERY CENTER
BOARD CERTIFICATIONS:
AMERICAN BOARD OF FOOT AND ANKLE SURGERY
AMERICAN PROFESSIONAL WOUND CARE ASSOCIATION